The challenge of each new technical problem arising during the project, leads to a deep study and research until we find the proper solution, potentially to be patented.
Thus was Fitlock® born, our patented fitting device,
the patented drawer fastener, the double lock patent, and other solutions which are simply brilliant.
Daureka is our subsidiary company operating in this field.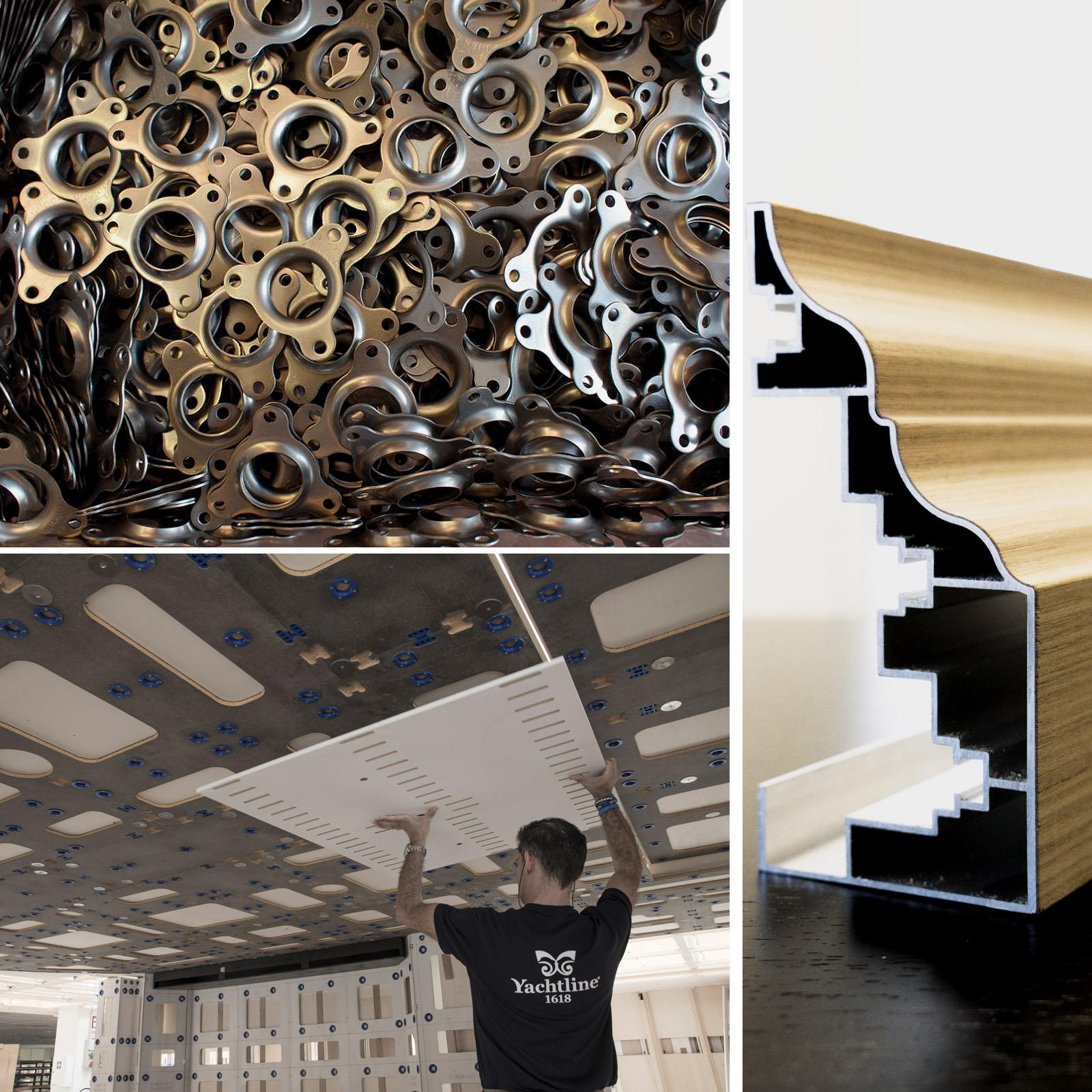 Fitlock® is our patented pressure fastener device.
A revolution in the interiors fastening systems which opened wide the route to an innovative construction method.
Fitlock® is efficient, functional, versatile and facilitates all fitting operations, allowing the dismantling and repositioning of walls and ceiling panels, mouldings and cabinetry.
The reliability and practicality of Fitlock® allows maximum precision of alignment, and it simplifies inspection procedures once fitted.